By TAN YINGZI and DENG RUI in Chongqing |
China Daily |
Updated: 2022-05-05 09:34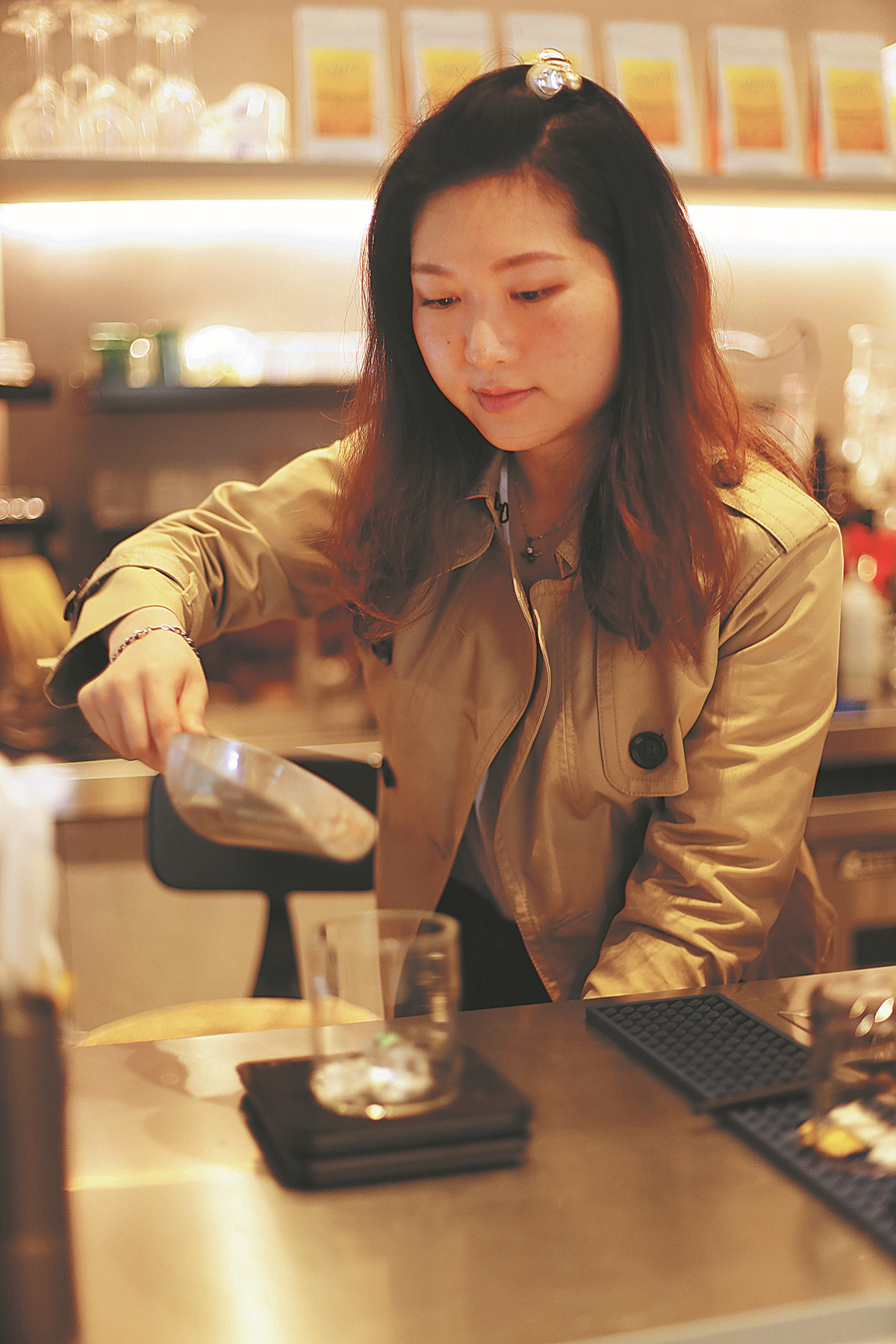 Sidetracked by pandemic, Hong Kong entrepreneur brews a new future making coffee for Chongqing
A loft-style cafe on Luzumiao Street, a centennial street in downtown Chongqing, has become a hot spot for urban dwellers and tourists of late for its modern design and affordable coffee.
Cafe It, the 60-square-meter coffee shop, has six distinctive CD players adorning its walls and can seat about a dozen customers.
With her adventurous spirit, owner Alison Lee from Hong Kong has finally been able to realize her dream of being an entrepreneur in the southwestern city.
Born in Hong Kong in 1985, Lee had been working in product development in the catering industry after graduating from Sydney's Macquarie University in 2008.
Invited by a college mate who suggested they work together on a startup as part of a group of 10 young entrepreneurs, Lee quit her job in Hong Kong and came to Chongqing in 2019.
"I knew nothing about the place apart from its reputation for hotpot before I came," she said. "I was surprised to see that this inland municipality has developed so well and so fast."
Located on the upper reaches of the Yangtze River, Chongqing, which is about the size of Austria, is the fourth municipality directly under central government administration, together with Beijing, Shanghai and Tianjin.
With a population of about 30 million people and known for its industrial might, it is also a gateway to inland China and a hot investment destination.
Just as the group was about to start their company in early 2020, the COVID-19 epidemic broke out. All the other members returned to Hong Kong, but Lee chose to stay and give things a try.
"Of all places in the world to start a business, I wanted somewhere on the mainland."
She felt that a new first-tier city like Chongqing might be just the place to open a shop with a reasonable rent and low labor cost. More established first-tier cities such as Beijing and Shanghai are more like Hong Kong, with high rents and salaries.
In September, Lee opened her coffee shop. She said the CDs decorating the walls are hers and are meant to make the place feel more like home.
"Drinking coffee is not an extravagance, it's just the same as us Chinese drinking tea," Lee said, adding that it is her dream to serve affordable coffee to everyone.