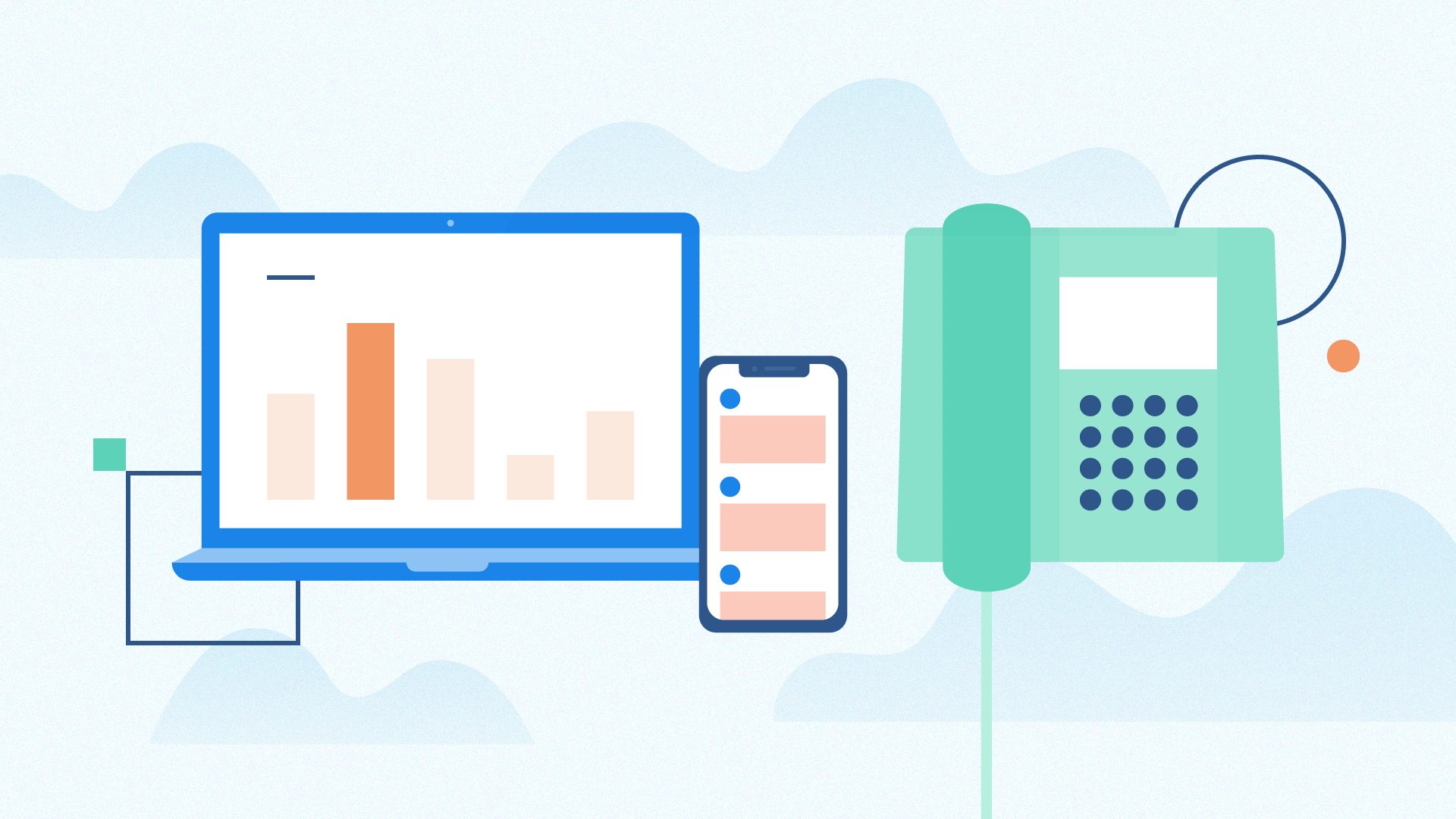 What is a hosted phone system?
A hosted phone system or cloud phone system is a business phone setup that works via an internet connection and is hosted in the cloud by a third-party vendor. Compared to old school traditional phone systems that required you to have your own server and equipment onsite, a hosted phone system can save your business money in maintenance cost and equipment cost.
There are two main types of hosted phone systems, which are: 
1) Cloud-hosted phone system: All phones connect to an outside VoIP data center. The phones are configured with an individual login and are programmed beforehand to register with a SIP server.
A cloud PBX comes with all essential features your modern workforce needs. Voicemail to email, auto attendants, video conferencing — you name it. From a management perspective, this is the easiest PBX platform to manage.
2) PBX SIP Trunking: Keep your existing PBX, but the backhaul is completed through a VoIP-based trunk for all the outside lines you need. In the event of a PBX issue, you can route phone calls to any brick-and-mortar or virtual office.
A hosted phone system or virtual Private Branch Exchange (PBX) gives you all the benefits of a traditional office phone system without its expensive hardware costs.
Apart from the initial setup costs for compatible handsets, modems, routers, and switches, there's no need to allocate additional capital for your hosted phone system.
Oh, it gets better. Hosted phone systems can include traditional PBX and VoIP phone systems. If you already have an IP PBX, SIP trunking transitions your existing PBX setup into an internet-powered telephone network.
Let's dig deeper and break down some more core concepts:
How does a hosted VoIP solution work?
You're able to take calls through a hosted phone system with a cloud PBX. This online server manages incoming and outgoing calls with a SIP trunk, using a VoIP connection.
Here's how it works:
Your business finds a hosted phone provider that offers a cloud PBX. You're then connected to their off-site data centers.
You receive an incoming call that goes to your hosted PBX system.
The hosted PBX system converts that call data into digital packets, which can be transmitted via an internet connection. This is the VoIP part of your hosted phone system.
The PBX routes the incoming call to your office's desk phone.
Your desk phone rings and you pick up. The digital packets are converted back into voice messages and a connection is established. You can talk to your caller with the hosted PBX as your middle man.
With a complete cloud phone system, any device that has an internet connection can make and receive phone calls. Your mobile phone, laptop, desktop, and landline double as your business phone.
Related Post: PBX vs VoIP: 26 Top Differences to Know Before You Buy
6 Advantages of a hosted phone system
Here are some key benefits of having a cloud-based phone system that a traditional setup can't offer:
1. Easy installation
The setup process of a traditional phone system can be long, complex, and expensive. But a hosted phone system doesn't have any of those problems.
The installation and setup of a cloud-based system is online, so you don't need anyone to come out to your office to get started. That makes it cheaper, too — which is great for small businesses, or those with remote teams.
2. Cost savings
Hosted phone systems are cheaper than their traditional alternatives for two reasons. The first: you don't need to buy a new haul of equipment. With a cloud phone system, you can use the equipment you've already got. That includes:
Softphones
Desk phones
Mobile devices and cell phones (including iOS or Android smartphones)
VoIP handsets
A business phone system that's cloud-based offers cost savings when it comes to maintenance, too. You don't need to call out an engineer to come to the office and fix the problem. Your IT staff can fix most common VoIP problems without contacting your service provider.
3. It's a unified communications platform
Unified communication platforms let you communicate both internally and externally with a single tool.
With one, various teams — such as sales or customer support—can base their entire strategies around their hosted VoIP solution. The right provider offers several features alongside the ability to make calls. You can instant message team members, host video conferences, and call your customers — all through the same hosted phone system.
(Again, that has an impact on cost savings: you don't need to spend money for a tool that just does one job.)
4. Flexibility for remote teams
Do you have a remote team? Whether you're on an overseas business trip or working from home, you can accept calls with your hosted phone system. You don't need to be in the office to pick up your wired desk phone.
That's because most hosted phone system providers offer software for their users. Your remote team can download their business phone software onto their devices. The PBX provider just makes the connection, and diverts incoming or outgoing calls to your device. Your callers won't notice any difference — especially when your provider offers masked caller IDs.
5. Better scalability
It's important to have a phone system that grows as your business does. Having a call-out from your traditional phone system whenever you add a new team member isn't just frustrating. It's expensive, too.
That's why one of the biggest advantages of having a hosted phone system is scalability. Adding a new team member? Just sign into your provider's cloud platform and get them in.
6. It's more secure
It's no surprise why businesses are concerned about the security of their phone system; the average cost of a data breach is $3.92 million.
Social engineering is one of the most common types of data breaches. It happens when hackers imitate your phone provider and ask them to handover information. They can use that data to take over your system.
However, hosted phone systems have an extra layer of protection against social engineering. The majority of reputable VoIP providers have strong identity management tools. You'll never be tricked into handing over information from a hacker.
And, there's strong encryption to make sure hackers can never eavesdrop on business calls.
The disadvantages of a hosted phone system
We know that a hosted phone system has many advantages. But when it comes to the downsides, the truth is: there aren't many.
One thing you'll need to consider is whether you've got a strong enough internet connection to take VoIP calls. That's relatively easy if you're in an office.
Yet if you've got a remote team, you need to make sure each team member has access to a strong internet connection to make and receive phone calls.
VoIP calls need at least 100 kbps upload and download bandwidth per line. Plus, you need at least a megabyte of available, dedicated bandwidth for ten high-quality simultaneous VoIP calls.
Major carriers offer gigabit speeds (1000 Mbps) for business subscribers. For a small business, a single DSL or fiber connection will be plenty sufficient.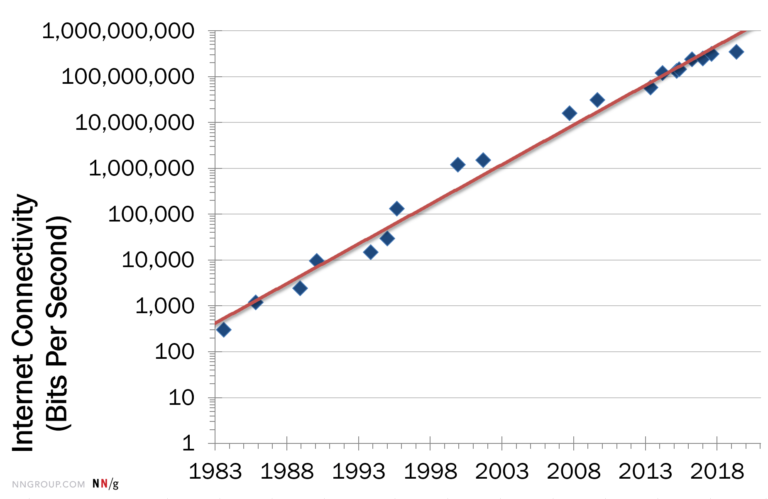 The biggest disadvantage of hosted VoIP, though, is that it doesn't have the always-on nature of traditional phones. Hosted phone systems require power to both the phones, and the network infrastructure to provide internet access.
That's why traditional PBX phone systems are generally deemed as more reliable: because they don't rely on two external power sources.
7 hosted phone system features to look for
There are tons of hosted phone system providers to choose from. Not all of them offer the features your business needs.
Here are several advanced features to look for when you're choosing a VoIP service provider:
1) Voicemail to email transcription
It'll come as no surprise to hear that voicemail is a key feature your phone system should have. Without it, you risk people never calling back after you miss their call — and potentially losing a customer.
However, finding time to get through those voicemails can be tricky. With this feature, you can have your voicemail messages transcribed and sent directly to your inbox. You don't need to listen to the message to respond. Just listen to the voicemail transcription and have a permanent log of what the incoming call was about.
2) Video conferencing features 
Workplaces are embracing remote work now more than ever. This means companies seek out hosted phone system providers that offer video conferencing as part of their package.
Your virtual PBX can double as a conferencing tool for your team. No more add-ons for video conferencing like Google Meet, Skype, or Zoom! Just make sure to double-check this feature is included in your chosen package.
3) Security and reliability 
The reliability of hosted phone systems is a cause for concern for many businesses new to cloud technology. But, fear not: VoIP connections are just as (if not, more) secure than traditional wired setups.
The key is to pick a secure VoIP provider, such as Nextiva. Our network has 99.999% uptime and connections are made through carrier-grade data centers. In other words: it's almost impossible for someone to hack the connection and eavesdrop on your phone calls.
Related Post: Is VoIP Secure? An In-Depth Look at VoIP Security & Encryption
4) Call recording
Whether it's for one-on-one progress reviews or training, call recording can help you monitor customer interactions. You might see that one sales rep has a lower close rate than others, for example.
Use their call recordings to spot why that might be happening. You might find that they're failing to explain one of your USPs, which contributes to their poor close rate.
5) Real-time call analytics
Ask most businesses how effective their teams are and they'll struggle to find out. Traditional phone systems just take incoming calls and match them to a desk phone — that's it. No extra statistics are available.
However, some hosted phone systems offer real-time call analytics. This means you can report on how effective your teams are with actual data, such as:
Inbound calls
Total calls
Answered calls
Missed calls
Toll-free calls
Internal/external calls
Talk time
International calls
Voicemail calls
Calls in queue
6) Auto attendants
You don't need a receptionist to screen and divert incoming calls if your hosted phone provider offers auto attendants. This automated message asks what a caller needs help with, and passes them to the most relevant person.
Also known as an Interactive Voice Response (IVR), this call routing system saves time for everyone. You can set up rules for the system online. So, if someone calls your business phone number and presses #2 for a customer support agent, you've already got rules for which agent's line will ring.
(If you've got a call center, you can even opt for a group of agents' lines to ring. The hosted phone system sends them to the next available agent.)
7) Superb call quality 
A common concern for businesses switching to a VoIP-based phone system is the call quality. They assume that because the connections aren't wired (and internet connections can be unstable), the quality will suffer.
That isn't true. In fact, hosted VoIP calls are much clearer than traditional phone lines. You'll need a decent internet connection that's at least 100 Kbps, but most ISPs provide at least a hundred times that (10 Mb). That means you're likely already set up to make and receive high-quality calls through a virtual phone system even if you're making long-distance calls.
Ready to switch to a hosted phone system? 
There's no doubt that a hosted phone system is the way forward. Long gone are the days of copper wires creating mazes around your office, and tired technology that needs replacing every few months.
But remember to check that your new phone service provider offers the advanced features you need. That way, your entire business won't need to deal with outdated, costly phone systems that take over the entire office.
Pricing for our cloud phone system (which includes all of those features) starts from just $20.95 per user, per month. You'd be crazy to miss out. Book a demo today.