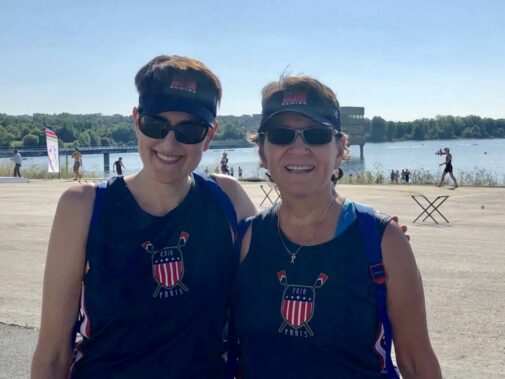 Dr. Therese Wos has always wanted  to help her patients have the best health, whether they live near the Crow reservation's Little Big Horn Hospital in Montana or in the Chicago area. She chose obstetrics and gynecology because it fosters long-term relationships and care throughout her patients' lives, from preventative care to procedures and surgery.  She enjoys empowering her patients to understand their body's developmental changes from teenage to senior years, including pregnancy.
"It's so satisfying to 'grow up' with my patients," Dr. Wos says. "And then to care for their family members and the next generation is priceless."
As a physician who is part of the LGBTQ+ community, Dr. Wos believes in treating her patients consistently with how they identify themselves and their orientation, helping them meet their health goals. This includes:
Identifying life stresses specific to her community
Promoting healthy eating and exercise
Addressing domestic abuse (physical, emotional or mental)
Encouraging regular pap and sexually transmitted infection screening, dispelling common myths that these are not necessary for transgender or lesbian patients
Screening for health issues that are increased, such as endometrial cancer or substance abuse
Helping guide the conception process and advocating for patients with their insurance
Assisting colleagues who do affirming surgeries by offering post-op care and primary care follow-up for their patients closer to their homes, where there are sometimes fewer providers knowledgeable of this community's needs
"Though there has been much progress for an inclusive and knowledgeable medical setting for our community," Dr. Wos says, "My colleagues and I will continue to keep advocating for more awareness and policy improvements, training up our new medical residents and encouraging better legislation to lessen the health equity gap that still exists."
Besides being an advocate, Dr. Wos is passionate about encouraging and cultivating her community. Outside of work, she and her wife are part of an LGBTQ+ rowing club and she also plays alto saxophone in Lakeside Pride Symphonic Band. Both groups are about building a healthy community that is promoting arts and teamwork, as well as working towards inclusivity and diversity.
Especially gratifying is connecting with other groups across the country or the world and appreciating other cultures in events such as Gay Games.  For Dr. Wos, Pride Month is an opportunity to help people find kindred spirits within these activities by helping to staff information booths at festivals or marching in the parade.
"Pride (Month) is an opportunity for our community to celebrate how far we've come and to remember those who sacrificed so much to bring us here," she said. "The Pride Parade is the anniversary of the Stonewall riots, and we owe our freedoms to them and all the brave people who stood up before us."
Looking for an LGBTQ+ friendly health care provider? Find one in Illinois or Wisconsin.