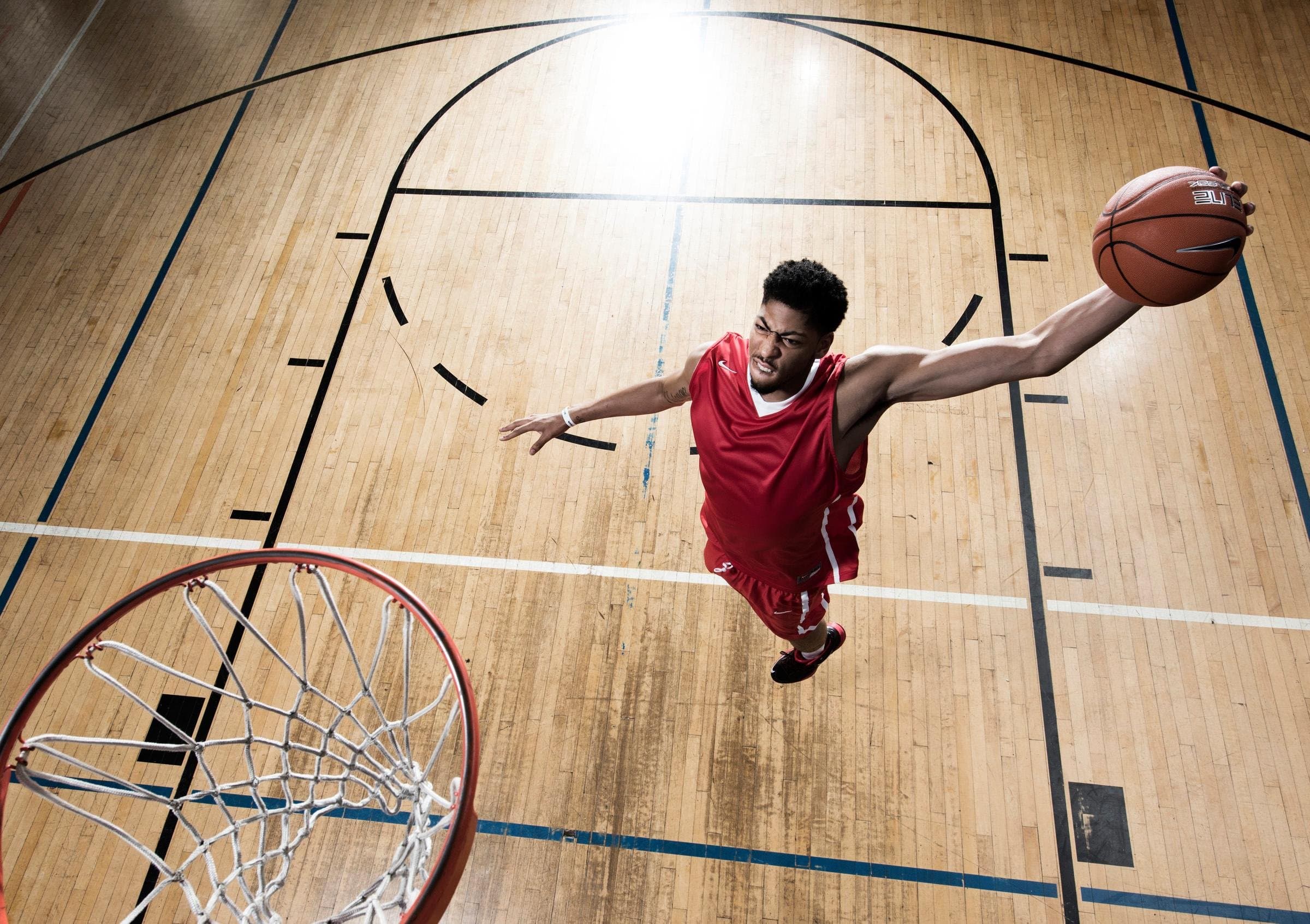 Introduction:
Shooting is undeniably one of the essential skills for a basketball player. If you want to compete at the top-level with the best-in-class athletes, you need to be a very effective player who continuously delivers value to his team. To be honest, an all-round basketball player needs to provide unparalleled shooting performance that will help his team to take the lead in the game at any moment.
If you are keen to practice individual shooting drills basketball, you can get creative or seek help from the latest technologies. Every basketball coach and mentor stresses the time spent at the facility behind the development of critical skills. But if you are spending a lot of time within your home's confines and want to utilize it to improve your shooting prowess, there are definitely a lot of ways!
We will ask you to keep reading to find out the best basketball shooting drills at home to develop into a pro shooter. Apart from this, we will also recommend the pricey way to enhance your shooting form and finesse.
Yes, you got that right!
We are talking about a home basketball machine.
Now that we have got you excited, let's nosedive into a plethora of options.
Best basketball shooting drills to practice within your home:
Stop thinking that a stay-at-home directive or a sudden lockdown will spoil your basketball shooting regime. Even without a hoop or access to the court, you can improve your shooting technique and percentage. In fact, you should realize that several NBA stars had grown up in extreme poverty without access to proper amenities. Some of the best basketball shooting drills are presented below, which will just need two things- a basketball and your enthusiasm!
Quick-release wall shooting:
For this shooting drill, you need to find a tall wall. It could be inside your house or outside. Just be careful that the wall is appreciably tall compared to your height and range of shooting. It is one of the best basketball shooting drills at home.
You need to bounce the ball with a spin that is directed towards you. It will mimic a bounce pass that you receive from a teammate during practice or an in-game situation. The next step involves taking a quick jump and getting closer to the wall for a release and subsequent shot. You should bring the ball up closer for you to shoot. Maintain your body's position with respect to the wall for a smooth release.
You need to be appreciably closer to the wall and keep the ball near your body to force it into a single-motion shot. Do a number of reps. You can vary the position of the bounce pass and the heights of your jump.
Ball and line shooting:
For this shooting drill, you need to find a line. With your dominant foot on the center of the line, you need to make the shot so that the ball doesn't land far. A few feet in front will be reasonably good. The catch is that you have to drop the ball on the center of the line as well. The distance of its landing from your position could vary.
It is one of the most-preferred basketball shooting drills at home that develops your focus and also your hip position, stability, release, and follow-through at the same time.
You can increase the drill's complexity by taking a step when the ball is in the air and immediately reposition yourself on the line. Next, you catch the ball off the bounce and replicate the line shooting. But for this improvisation, you need a line that is particularly long.
Seated form shooting:
It is one of the best basketball shooting drills that never loses its charm. The ups for this? It is a drill that lets you be fairly laid-back and relaxed and yet helps you sharpen one of the essential skills of shooting- the release.
For this drill, you need to find yourself a chair. Sit comfortably and then shoot the ball to land a few feet in front of you. You need to focus on the spin and control it so that the ball bounces back to you from its landing position. A top-class drill indeed to fine-tune your shooting reflexes!
'The great hack' to practice basketball shooting drills at home:
If none of the above drills seem appealing to you, don't fret! We have an absolutely fantastic option waiting for you.
A home basketball machine is the best option to practice shooting drills at home. These days, you will find automatic rebounders that let you pre-program the device to receive the ball at specific positions within your home. From those positions, you will fire the shot. The machine will also integrate the power of data analytics to help you track your shooting performance. You can get a detailed shot log that will help you keep a tab on your successful shot percentage.
The Gun variants from Shoot-A-Way are ideal for both homes and facilities. You can buy the suitable one that fits within your home's dimensions. One of the best things about a Shoot-A-Way Gun is that it has a high range of height adjustments. So positioning and storage will be hassle-free!
Bringing the Shoot-A-Way Gun home will definitely be the start of a fairytale rise to NBA stardom from the limits of your home!